PixelsPencil X HmmmBates
August, 2013
PixelsPencil x HmmmBates, first collaboration between PixelsPencil and HmmmBates, completed August 2013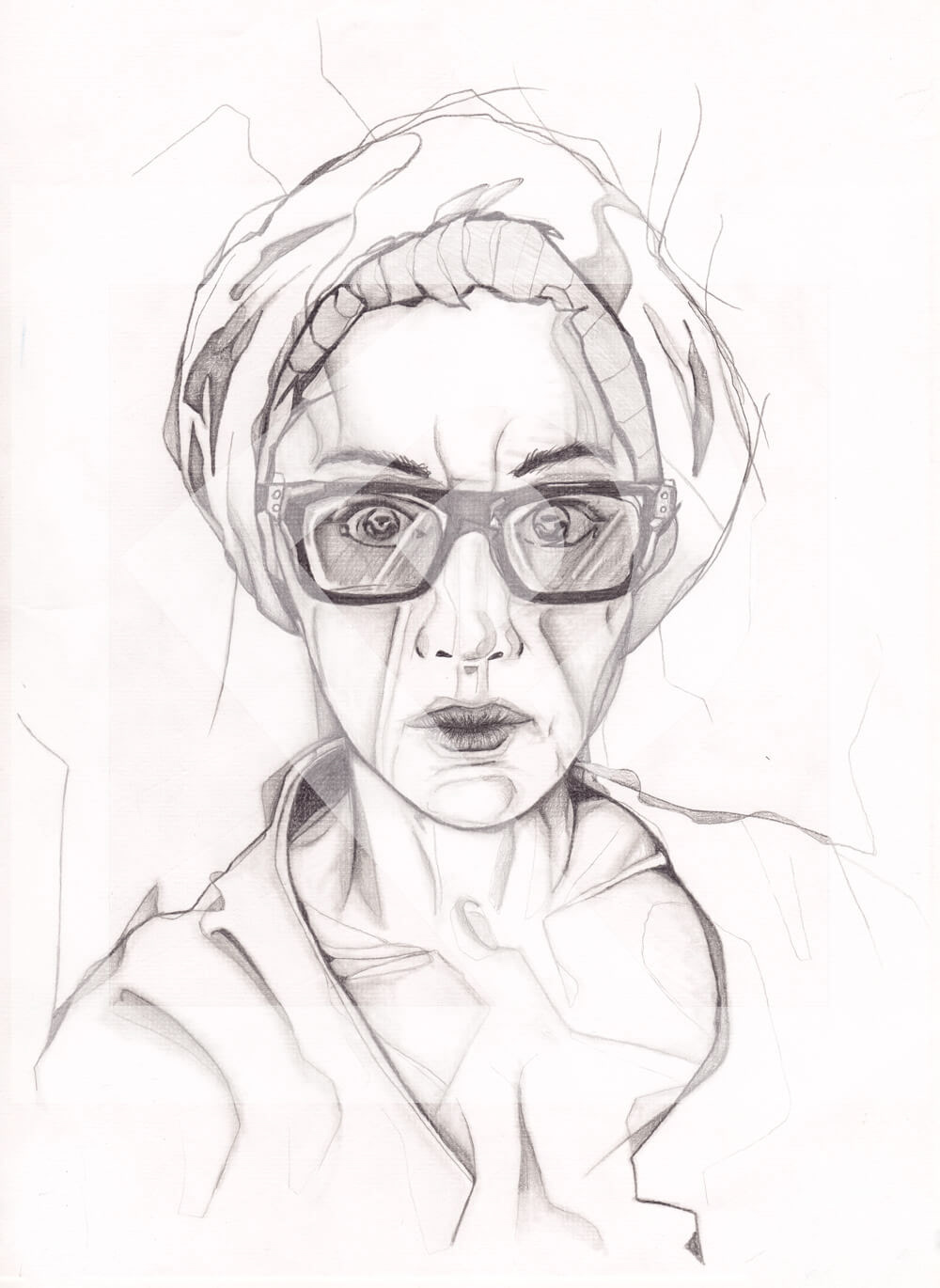 HmmmBates and I met on Facebook in 2012 as we were exhibiting at the same exhibition but did not know each other, we liked each others work, became Facebook friends and got chatting for a while and got to know each other pretty well during 2012-2013.
We finally met in August 2013, before that happened I suggested we work on something together, two separate collaboration pieces, each piece being unique and each artist would keep a piece each. I got sent two pieces in the post which were simple lined portraits in HmmmBates distinctive style, this is the result of the first collaboration between us.
I did my part of the portrait in pencils and I like how she turned out, I think you'll agree that the first PixelsPencil X HmmmBates collaboration  turned out well and I hope to work on more collaborations with HmmBates in future and share them all with you!
Thanks for taking the time to visit this piece and reading this post, please share on!