HmmmBates
August, 2013
HmmmBates portrait by PixelsPencil, completed August 2013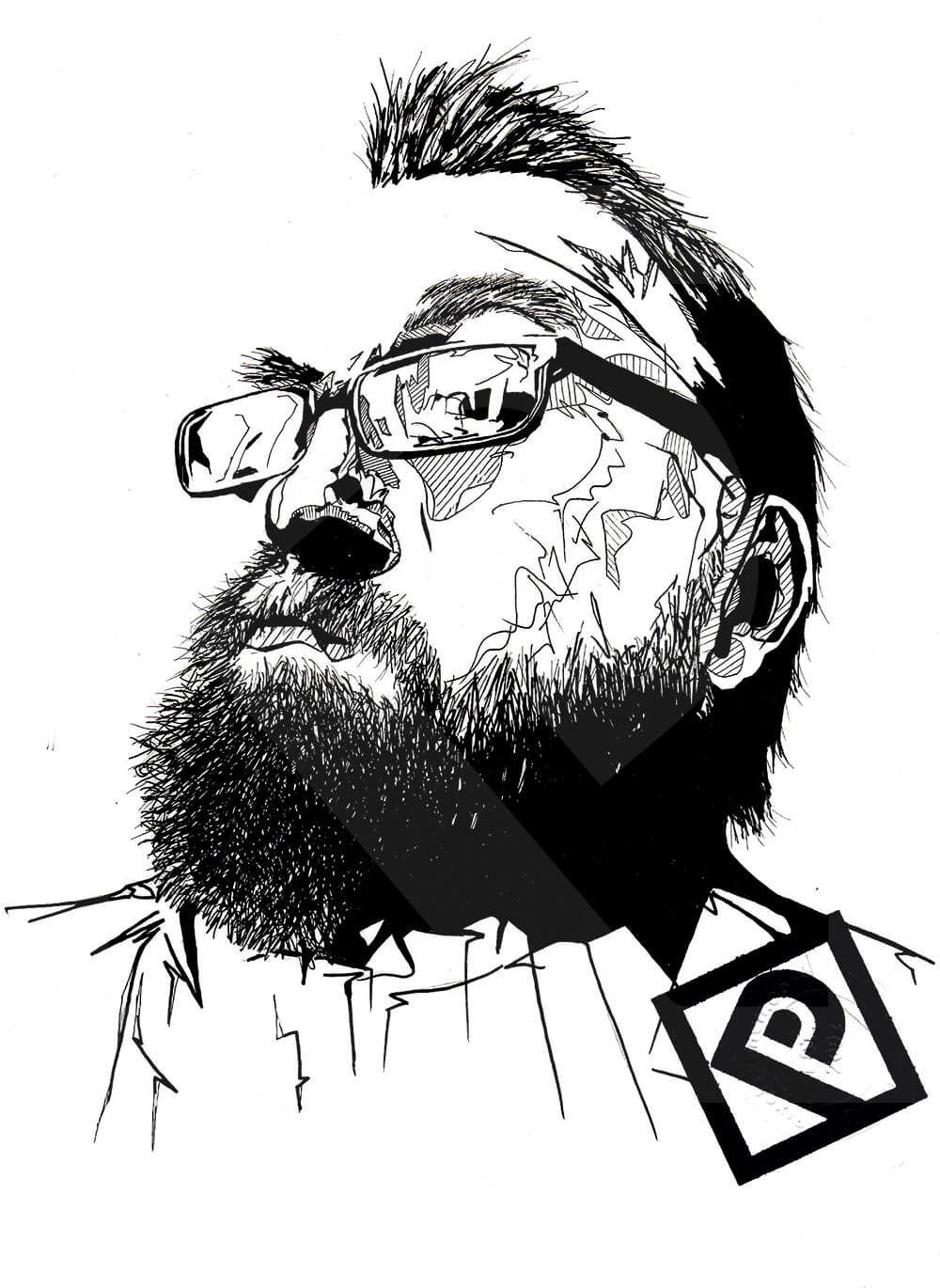 HmmmBates and I met on Facebook in 2012 as we were exhibiting at the same exhibition but did not know each other, we liked each others work, became Facebook friends and got chatting for a while and got to know each other pretty well during 2012-2013.
We finally met in August 2013, before that happened I suggested we work on something together, two separate collaboration pieces, each piece being unique and each artist would keep a piece each. I got sent two pieces in the post which were simple lined portraits in HmmmBates distinctive style, PixelsPencil X HmmmBates was the result of the first collaboration between us, please check it out! 
We have been meeting up regularly in London both for meets, plans and art projects and have many other ideas and things planned. I decided to work on a portrait and wrap it up as a surprise gift for HmmmBates and give it to him on our last meet before Christmas 2013. I looked through his Facebook profile and found a few photos he had taken of himself (he likes to mess about with silly poses and faces for his own self-portraits) and I picked one to work with, the above picture is the final piece and he told me he loved the piece and it now hangs proudly in his home so he gets to see his 'gorgeous' self every day. 
Thanks for taking the time to visit this piece and reading this post, please share on!