Carlos Martyn Burgos
Drawing
,
Fine Arts
,
Painting
,
December, 2013
Carlos Martyn Burgos portrait by PixelsPencil, completed December 2013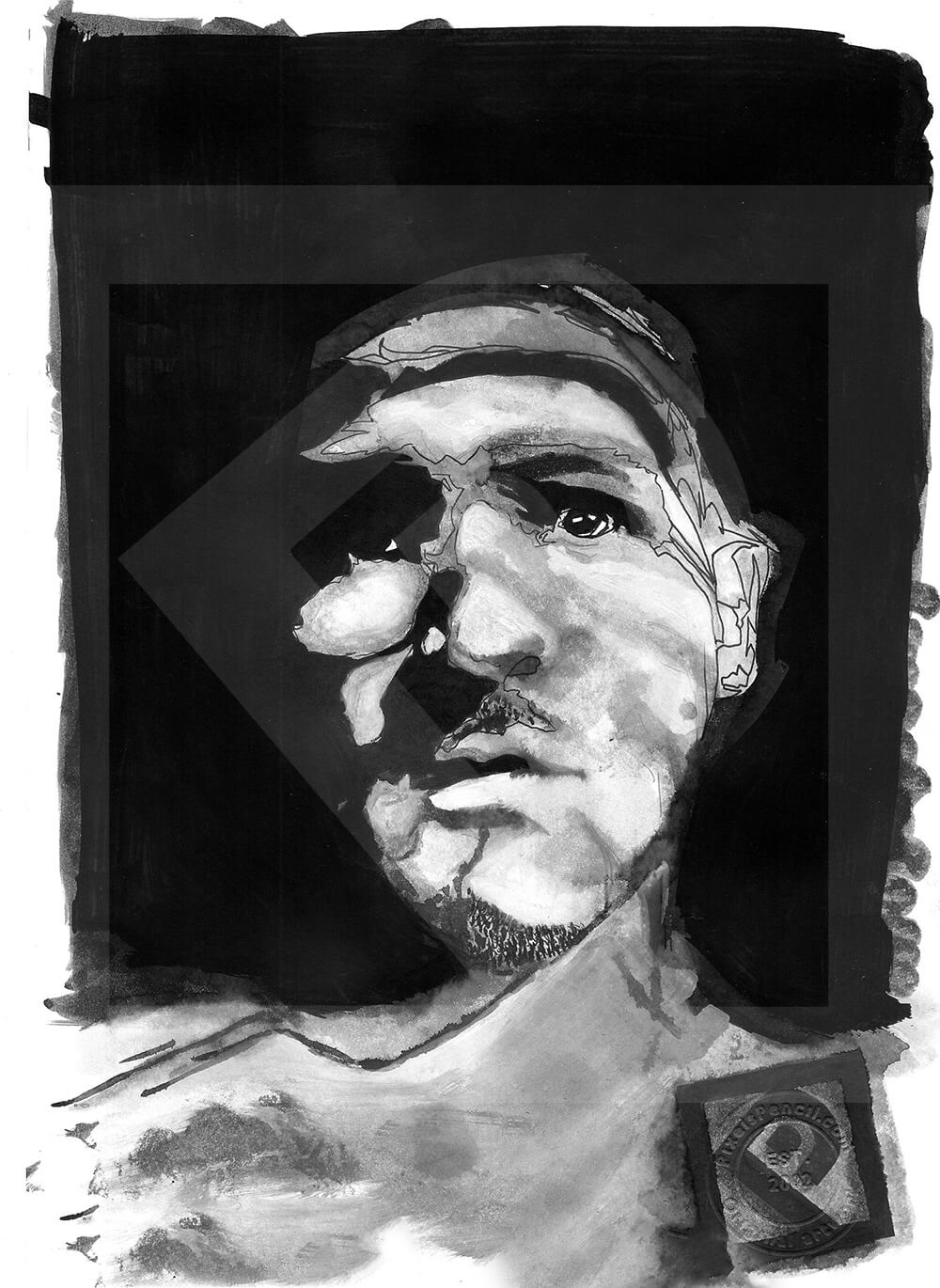 HmmmBates introduced me to the awesome work of Carlos Martyn Burgos and I fell in love with the work and style instantly, I added Carlos on Facebook and got chatting to him and bought a piece that I could afford from his website. 
We later arranged to meet at an exhibition opening Carlos was part of in September 2013 so I could see his work in the flesh, pick up the piece I bought and have a drink and chat together. Since then I have been meeting up with both Carlos and HmmmBates regularly to catch up, build our friendship further and talk over ideas we have for future works and possible shows together.
I worked on this portrait and wrapped it up as a surprise gift for  Carlos and give it to him on our last meet before Christmas 2013. I looked through his Facebook profile and found a few photos he had taken of himself, I picked one to work with, the above picture is the final piece and Carlos told me he loved the piece and shared it over his various social networks, it was an honour for him to accept the gift and know that he liked it so much.
Thanks for taking the time to visit this piece and reading this post, please share on!